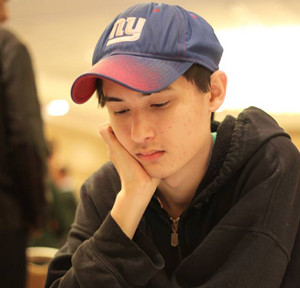 Another game which was not far off from winning GOTW during its time will also have a chance to be judged by the GOTY panel to determine its appropriate overall spot.
Wildcard #2: IM Alexander Katz (NE) vs GM Giorgi Kacheishvili (MAN) 1-0
This was another game which seemed like a natural Wildcard choice: an exciting game with interesting play from start to finish, very well played by the victor and a nice upset to boot. All in all, another very worthy addition to the GOTY Contest in our view.