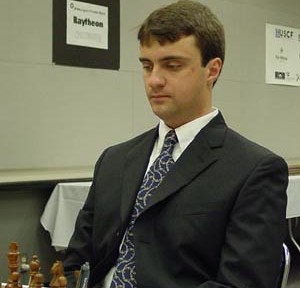 A nice exchange sac with a beautiful finish wound up missing GOTW by the narrowest of margins but now might be able to prove its worth in the GOTY Contest.
Wildcard #1: IM Tom Bartell (PHI) vs GM Alex Stripunsky (NJ) 0-1
A natural choice as this game was very nearly voted Game of the Week anyway and clearly had some great attributes like Black's very hard to meet exchange sacrifice topped off with a very beautiful finish. As such this seemed to be a very good choice to add to the mix of the GOTY Contest.