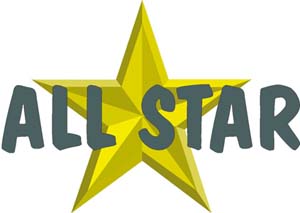 Board Three almost certainly had the strongest collective performances amongst the boards. But who wound up making the team? Read on to find out!
If you are wondering what criteria was used to determine these All Stars, please refer to the first post on this subject.
————————————————————————————————————————————————————————————————————–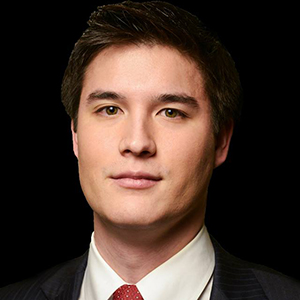 1st Team:
FM Elliott Liu (LV)
As mentioned, several of the All Star decisions were somewhat tough for us, but this was definitely not one of them. FM Liu put forth a record that has never been seen in a single season of the USCL prior and may well never be seen again in the near future as scoring perfectly over such a large number of games is truly a very unusual feat.
When GM Wesley So scored an incredible 9.0/10 on the top board last year, many wondered if such a performance would ever be matched in the future. And while some might debate Liu's season versus that (given GM So played on Board One compared to Liu on Boards Three/Four), at the very least it's hard to argue that such performances might not be as rare as one would initially think. But that aside, the more important question really is whether the strong performer can keep up such an incredible pace in their following seasons. But with Las Vegas's enthusiasm and dedication, if Liu can continue at a similar rate in future seasons, they will be a dangerous team in every match.
Record: 10.0 / 10 (100%)
Performance Rating: 2706
————————————————————————————————————————————————————————————————————–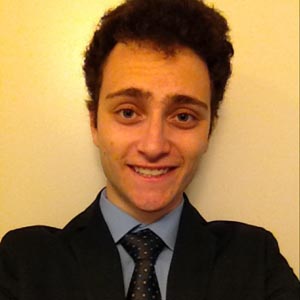 2nd Team:
NM Levy Rozman (MAN)
This was a bit of a closer decision between NM Rozman and NM Vaidya for the second spot. As often is the case, both had some attributes in their favor, but in the end we gave the decision to Rozman due to his higher activity and the general importance of his wins, as he scored two huge victories in the Semifinals and Championship, both of which were key to his team's ultimate success.
Like GM Izoria and GM Stukopin on Board One, he has now joined the rare class of players who have managed to go two for two in their only seasons in making it to the All Stars. But he managed to do it in a somewhat more impressive way than usual, moving up from the third team to the second but also doing it this season on Board Three compared to Board Four last year – no easy feat! Like many others, what the future holds for him is a natural question since as he continues to improve his services might be required on even higher boards which will no doubt be a more difficult challenge. But with both him and GM Izoria as a part of the effort, if they can keep it up, we may see the Applesauce back in the winners' circle earlier than one might otherwise have guessed.
Record: 8.0 / 10 (80%)
Performance Rating: 2566
———————————————————————————————————————————————————————————————————————————————————————–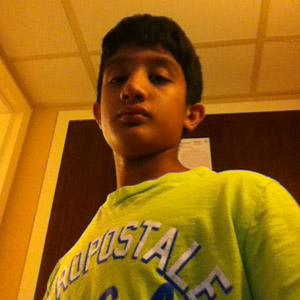 3rd Team:
NM Atulya Vaidya (DAL)
As mentioned, NM Vaidya was a strong candidate for the second spot as well, with his near perfect record and also having a much lower rating than his counterpart. Though this close decision wound up going against him, there can be no debate of how important he was to the Destiny's effort in winning their division for the second year in a row, scoring several big wins including two Playoff victories.
Like many of the younger players who move up in the ranks as seasons progress, like for instance his teammate, GM Xiong, what the future holds for him is a good question. Being of a rating which would still allow him to be a solid Board Three in the future, we may well see him again back in the same spot next year as he and his young teammates continuing to give their opponents headaches. Will that be in the case or will he progress quickly like Xiong so that we see him on the top boards sooner than one might otherwise suspect? Like always, only time will tell.
Record: 5.5 / 6 (92%)
Performance Rating: 2649
———————————————————————————————————————————————————————————————————————————————————————–
Other Candidates:
As mentioned, Board Three collectively had the strongest set of performers. Two players who certainly had performances worthy of making the team but were beaten out due to the incredibly stiff competition were SM Kapil Chandran (CON) (4.0 / 4, 2772 Performance) and NM David Golub (SEA) (5.5 / 7, 2512 Performance). The former faced some strong opposition, including knocking off the second team All Star but wasn't quite active enough to get the nod over the others. The latter also faced some strong opposition, his only loss coming at the hands of the third team All Star, just once more, not quite on the caliber of the three who made it.
Two other candidates who also had strong plus three seasons were FM Roland Feng (SEA) (5.5 / 8, 2556 Performance) and NM Brandon Jacobson (NJ) (5.0 / 7, 2475 Performance). The former faced some tough opposition, playing on Board Two several times while the latter did it with a fairly low rating amongst Board Threes, being out-rated in all his games. Both had strong performances, just again not quite on the level of the three All Stars.
Stay tuned as we will announce the All Stars for Board Four in a few days!