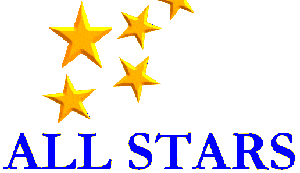 Board Two also had a tough choice along the way just as Board One but in a different manner. How so? Read on to find out!
If you are wondering what criteria was used to determine these All Stars, please refer to the first post on this subject.
————————————————————————————————————————————————————————————————————–
1st Team:
GM Varuzhan Akobian (STL)
The decision as to whether GM Akobian or GM Benjamin would get the top spot on Board Two was a close one, but in the end we went with Akobian due to him being slightly more active, facing slightly stronger opposition (as evidenced by his higher performance rating), and turning in two big postseason wins compared to Benjamin's one. A close decision again for which arguments could have been made for both sides.
This being GM Akobian's third All Star finish, it places him in a rather select group as very few players in League History have managed to be so consistently strong. It is no wonder that he remains a rather sought after commodity in the League as teams have consistently been flying him from fair distances to compete for them, perhaps the biggest indication of how valuable he is. It should be interesting to see which team will avail themselves of his services in 2016 and beyond, but there is no question that whichever team does will be a team to watch.
Record: 7.5 / 10 (75%)
Performance Rating: 2806
————————————————————————————————————————————————————————————————————–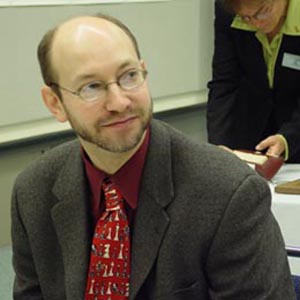 2nd Team:
GM Joel Benjamin (NJ)
As mentioned, GM Benjamin was a close contender for the top spot as well, but even though he wound up in second, he too managed to notch his third All Star finish, also putting him in a very select group. Having just completed his ninth USCL season, he has incredibly managed to have a winning record in eight out of those nine – again a very rare kind of consistency.
Having been an All Star both of the past two seasons, it's not hard to see why New Jersey has gotten a bit of an extra push in 2014 and 2015 which has propelled them into the Playoffs after missing the postseason for several years. One might speculate that there is a correlation between just how strong he performs and how far his team goes – not an unreasonable speculation given that he has been the backbone of the New Jersey squad ever since they entered the League back in 2007. What does the future hold for them? Well, it may always behoove anyone who asks that question to check his record for the season in question to get a good gauge!
Record: 6.5 / 8 (81%)
Performance Rating: 2746
———————————————————————————————————————————————————————————————————————————————————————–
3rd Team:
IM Andrey Gorovets (LUB)
This was a close decision between IM Gorovets and IM Kannappan for the final spot as they were fairly similar statistically. In the end, the nod was given to Gorovets mostly due to the "replaceable factor" as he was very instrumental to Lubbock staying in Playoff contention until the end and was likely the top performer on his team. And while Kannappan also turned in some big wins for his squad, it was hard to assign him the same level of importance to his team simply because he did not compete in any of their Playoff matches.
Whatever the appropriate decision was, Gorovets did have a fantastic opening season, as with him and his near All Star teammates, GM Moradiabadi and GM Baryshpolets, Lubbock was without question one of the strongest teams on the top two boards. Unfortunately, struggling on the bottom two boards prevented them from making it to the postseason, but certainly if they can shore themselves up there, they will be a team to watch out for next season.
Record: 4.5 / 5 (90%)
Performance Rating: 2798
———————————————————————————————————————————————————————————————————————————————————————–
Other Candidates:
As mentioned, the closest person to making it who fell a bit short was IM Priyadharshan Kannappan (STL) (5.0 / 6, 2729 Performance), who is without a doubt one of the most consistent players in the USCL over three seasons with one All Star Performance and two "just misses" in his other two seasons. While he wasn't quite as active this year which might have prevented him from snaring a spot on the team, like many of his colleagues, there is no doubt that his team will be in good shape as long as he stays on board.
Two other candidates were the two former All Stars, GM Vinay Bhat (SF) (4.5 / 6, 2716 Performance) and GM Giorgi Kacheishvili (MAN) (4.0 / 5, 2675 Performance), both of whom had strong seasons scoring plus three but not quite on the caliber of the three All Stars.
Stay tuned as we will announce the All Stars for the two lower boards in the upcoming days!