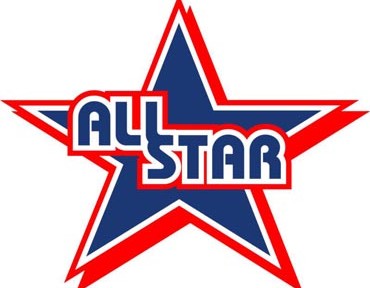 Every board had at least one tough decision somewhere, but after all the debating who wound up getting which spot? Read on to find out!
We have again determined the All Star Teams for each of the four boards.
The criteria used to determine these All Stars are a combination (in no particular order) of the below factors (recall also that these decisions do include Playoff Performances unlike the League MVP Award):
1. Number of wins/win percentage, in particular how many wins above 0.500 a particular player happened to be is one of the most important stats (generally players are only considered for the All Star Team if they score at least plus three).
2. Total Number of Games (four game minimum to be eligible), and in a similar vein what percentage of your team's matches you played in (those on teams who made the playoffs had an opportunity to play more games so we consider both the straight number and the percentage)
3. Performance Rating (this is mostly used as a comparison when two players have both played a fairly high number of games, as it is much easier to have a very high performance rating in five games than it is in ten)
4. Rating; if a player is lower rated and does well, this leaves extra rating points for the team to use on the other boards and could be very important to a team's success.
5. Clutch Factor: Did this player come through in crucial situations?
6. Replaceable Factor; do we think that the player's team would have greatly suffered if that player wasn't on the team?
7. Did the candidate take a draw for the team when they were likely to win? Did they lose a game they could have easily drawn because the team situation dictated it?
8. Head to Head results versus other candidates
9. Total Number of Blacks
10. Luck factor; did you win because you generally played well or because your opponent made some colossal blunders/oversights?
11. Postseason; did the player's team make the playoffs, making the player's performance more important?
————————————————————————————————————————————————————————————————————–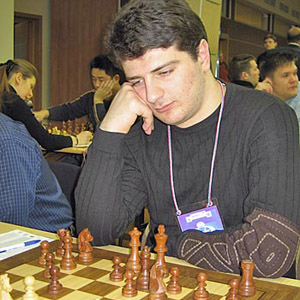 1st Team:
GM Zviad Izoria (MAN)
Who the three All Stars would be for this board was a fairly easy decision, but their order was not as clear. In the end, we gave the nod to Izoria in part due to him being by far the most active of the candidates but mostly due to his incredible Playoff performance. Participating in all four postseason matches for his team, in every single one he really turned in the exact result his team needed from him in order for them to advance/win, clearly demonstrating how instrumental he was to Manhattan's first Championship.
This being only his second season, GM Izoria has now completed the impressive task of being the top All Star on Board One in both of them – a rather astounding feat, which certainly already makes him one of the most impressive performers in League History. Will he be able to keep up his torrid pace in the future? Only time will tell, but it seems certain the future will be bright for Manhattan as long as he stays a part of their squad.
Record: 8.0 / 11 (73%)
Performance Rating: 2701
————————————————————————————————————————————————————————————————————–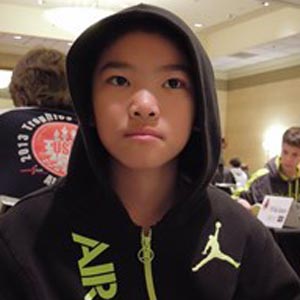 2nd Team:
GM Jeffery Xiong (DAL)
This was another close decision between Xiong and Stukopin for the second spot as they had identical records and fairly similar performance ratings. In the end, the higher spot was given to Xiong for one due to his number of Blacks (four vs three compared to two vs five for Stukopin) as well as the general quality of his wins (two of his wins getting GOTW).
In all, it was another very impressive season from Xiong, notching his second All Star Award. As someone who first began playing in the League in 2011 as barely a master on Board Four to now be without question one of the top players in the USCL is a rather impressive progression. If he continues to move forward, there is no telling how strong he might become. Dallas has been having one strong season after another in past years in large part due to him, and as long as he stays involved, they will always be a team to watch out for.
Record: 6.0 / 7 (86%)
Performance Rating: 2837
———————————————————————————————————————————————————————————————————————————————————————–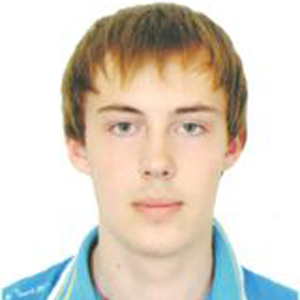 3rd Team:
GM Andrey Stukopin (RIO)
As mentioned, GM Stukopin was a serious candidate for both the top and second positions also, and although some tough choices wound up putting him in the third spot, we were quite pleased that he still managed to make it to the All Stars as his impressive record certainly warranted a spot here, whichever place it wound up being in.
Like the others, he too has notched his second All Star Award and like GM Izoria, he has done it both times in the only two seasons he has played, another very impressive performance as such strong consistency doesn't tend to be the norm in the USCL.
Although his team had a tough go of it this year, struggling on the bottom board, they certainly can be confident going forward that if they solve their troubles there, with such a consistent performer on the top boards, they will be in good shape for the future.
Record: 6.0 / 7 (86%)
Performance Rating: 2857
———————————————————————————————————————————————————————————————————————————————————————–
Other Candidates:
The closest person to making it who fell a bit short was GM Alex Stripunsky (NJ) (6.0 / 8, 2732 Performance). He had a very strong season – turning in several huge wins in the regular season to help New Jersey finish with such a great record. Unfortunately, he struggled a bit in the postseason and as a result his record wasn't quite as good as the three who made it.
The two other close candidates were teammates GM Elshan Moradiabadi (LUB) (4.0 / 5, 2789 Performance) and GM Andrey Baryshpolets (LUB) (4.5 / 6, 2697 Performance), both of whom had very strong rookie seasons, though weren't quite active enough to measure up to the All Stars. But that aside, they showed that if Lubbock can solve their lower board woes, they will be a formidable squad with two such strong performers at the top.
Stay tuned as we will announce the All Stars for the other three boards in the upcoming days!