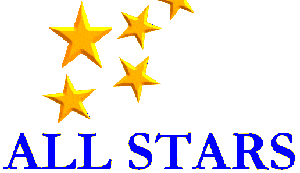 Board Two collectively had the strongest batch of performers and while the three candidates seemed clear, their order was anything but. Who wound up winning out? Read on!
If you are wondering what criteria was used to determine these All Stars, please refer to the first post on this subject.
————————————————————————————————————————————————————————————————————–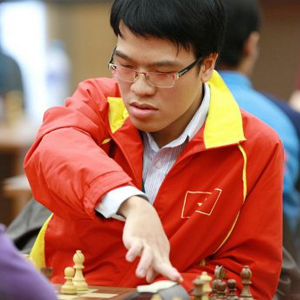 1st Team:
GM Le Quang Liem (STL)
While the three candidates for this board seemed clear to us, what order they should be in was quite debated as all three were considered for the top spot, each having some factors in their favor though their records were fairly similar.
In the end, the nod was given to Liem despite the fact that the other two were more active, playing in every match for their respective teams. The reasons for this were in part because he had the best playoff performance of the three (winning against a fellow GM with Black in the Semifinals and then eliminating three opposing players in the blitz tiebreaker), but mostly because he clearly played against the toughest opposition of the three (as shown by his much higher performance rating).
Whatever spot he might have "deserved", there can be no debate as to what a great first season he had, certainly being one of the key components to the Arch Bishops' Championship run. And if he returns in 2015 to give St. Louis another devastating one-two punch at the top, look out for them to be serious Championship contenders once again.
Record: 6.5 / 8 (81%)
Performance Rating: 2810
————————————————————————————————————————————————————————————————————–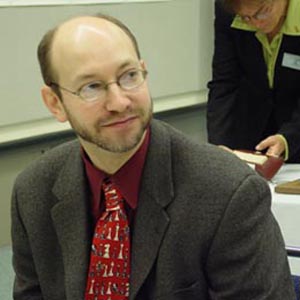 2nd Team:
GM Joel Benjamin (NJ)
As stated, this was another close decision as Benjamin was considered for both the first and third spots as well. Liem eventually was given the top spot in part due to having the best playoff performance and for that very reason, Benjamin squeezed out Stukopin for the second spot. Very simply, he had the slightly better record while Stukopin had the slightly better performance rating, making them very evenly matched statistically. But with Benjamin winning an important game in the Wildcard Round and drawing the much higher Liem in the Quarterfinals compared to Stukopin drawing the lower rated Herman in the Quarterfinals, this wound up being the deciding factor in Benjamin's favor. And while this Quarterfinal draw by him wound up being for naught, seeing the way the Arch Bishops wound up winning in the Semifinals and Championship, it's very clear that holding one of their "two towers" to even a draw can be instrumental in trying to defeat their team.
In all, it was another great season from Benjamin, having unquestionably been one of the most consistent players in League history since he joined in 2007. And with his great 2014 season definitely being key to the Knockouts finally making it back to the postseason, New Jersey can look forward to a bright future as long as he continues to be one of the team leaders.
Record: 9.0 / 12 (75%)
Performance Rating: 2657
———————————————————————————————————————————————————————————————————————————————————————–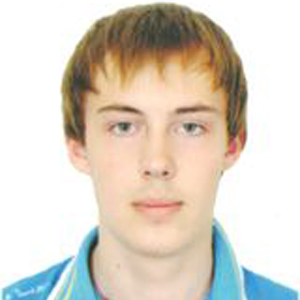 3rd Team:
GM Andrey Stukopin (RIO)
As stated, Stukopin very easily could have been chosen for one of the higher spots, but in the end these very close decisions wound up putting him in third.
Whatever position he ended up taking though, having played every match for the Ospreys in their first season, he was without question the biggest force in helping them have a very impressive inaugural season, making it into the Quarterfinals. Many previous expansion teams have had trouble getting out of the gate quickly, but Rio Grande defied the odds due largely to his impressive play, and having such a solid, consistent player at the top can only bode well for their future.
Record: 8.0 / 11 (73%)
Performance Rating: 2676
———————————————————————————————————————————————————————————————————————————————————————–
Other Candidates:
The closest candidate who didn't quite make it was GM Varuzhan Akobian (STL) (4.0 / 4, 2923 Performance) who turned in a perfect season, including two huge tiebreak wins in the Championship Match. Generally, even with only four games played, this performance would have been All Star worthy for sure. But as impressive as his performance was, the three above players all had very strong seasons also, so despite this perfection, we could not overlook the fact that all of them were much more active than him, playing far more games and thereby having overall much larger contributions. Overall, Board Two simply had the strongest collection of candidates so the competition to make the team was more fierce than the other boards.
Several other players on Board Two had very strong seasons which in other circumstances might have been very worthy of the All Star Team had the competition not been so fierce. One was IM Jeffery Xiong (DAL) (6.0 / 10, 2584 Performance) who was very active and scored plus two, one of many factors which helped Dallas reach the Championship.
Two addtional players who scored plus three against very tough opposition were IM Levan Bregadze (BAL) (5.0 / 7, 2715 Performance), and GM Oliver Barbosa (CON) (4.0 / 5, 2695 Performance).
One final player who also scored plus two against tough opposition was IM Aleksandr Ostrovskiy (MAN) (3.0 / 4, 2724 Performance). Once again, all of these players had very strong performances which contributed greatly to their team's efforts, just not quite enough to measure up to those who wound up making the team.
Stay tuned as we wrap up the All Stars with Board One in a couple days!