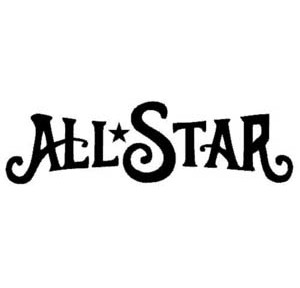 Board Two was easily the toughest board to figure out both the candidates and the order, especially with so many deserving candidates, but eventually decisions had to be made with some players sneaking in and others unfortunately just missing out.
If you are wondering what criteria was used to determine these All Stars, please refer to the first post on this subject.
————————————————————————————————————————————————————————————————————–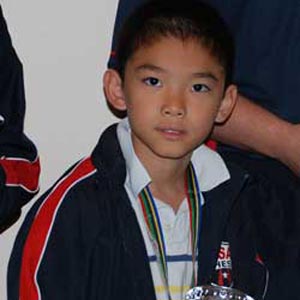 1st Team:
FM Jeffery Xiong (DAL)
While the decisions about the Board Two Stars were generally difficult, this was the one spot for which there was really no question. With an incredible record over a large number of games, he was simply the runaway candidate for the top All Star on Board Two.
After a couple of seasons with a fairly typical roughly 50% record, to rattle off eight wins in a row is a clear indication of the massive improvement that the young player has displayed in the past year, surely a sign of higher things to come for him as well.
While the only blot on his season unfortunately occurred in the most important match of the year, that should take nothing away from his great season and how instrumental he was to the Dallas team achieving such a strong record for 2013, and like most teams with such a strong All Star, should he return in such form next year, the Destiny should be one of the favorites to take home the title for sure.
Record: 8.0 / 9 (89%)
Performance Rating: 2696
————————————————————————————————————————————————————————————————————–
2nd Team:
GM Renier Gonzalez (MIA)
This was an extremely tough choice – very subjective in terms of what one might choose to think is most important. Not having played as many games or having quite as good a record as the others who were in contention might have lead someone to think a different choice would be better. But in the end, we simply felt that his super impressive 3-0 record in the playoffs, all of his wins being hugely instrumental to the Sharks' first Championship effort that he should get the nod for the second spot even though his stats might not have been quite as high as others.
Whether one agrees with this decision or not, one thing that one cannot debate is the importance he showed to the Miami team – losing their highest rated player in the middle of the season, he stepped in and filled the void very nicely, a huge boost to the Miami Team.
There is no doubt that fans will be looking eagerly to see the formation of the 2014 Miami Team as they face the League as defending Champions – never an easy expectation to live up to. But should he return along with several time stars GM Becerra and FM Rodriguez, the Sharks will have a good chance to do just that.
Record: 3.5 / 5 (70%)
Performance Rating: 2691
———————————————————————————————————————————————————————————————————————————————————————–
3rd Team:
GM Daniel Naroditsky (SF)
This was also a very difficult choice as an argument could have been made to put him second rather than third while others might have argued that one of the other candidates deserved third over him – once again each candidate having various things in their favor. But in the end, we elected to give the nod to him mostly because he played more games than the other competitors, and we generally feel that when several players perform excellently that the player who manages to do it over a larger sample of games (which is obviously much more difficult) deserves a good deal more credit.
Having completed the requirements for his GM title shortly before the beginning of the season, he certainly showed that his improvement was not just limited to his OTB games, really having a break out season this year.
While like the top All Star, FM Xiong, his season ended in a tough loss to the second All Star, GM Gonzalez, there is no doubt that he was a big contributor to the Mechanics' easily taking the Pacific Division after they had a poor showing in 2012. With him and fellow star GM Bhat likely to return in 2014, with a dual pair of stars leading the San Francisco team, they should be a force for years to come.
Record: 6.0 / 8 (75%)
Performance Rating: 2660
———————————————————————————————————————————————————————————————————————————————————————–
Other Candidates:
The closest person to making the team was IM Farai Mandizha (MAN) (4.5 / 5, 2831 Performance), who was very deserving of a spot but with such fierce competition, he unfortunately wound up being the closest one out. Still, there can be no debate that him and top Board One Star GM Izoria were together a huge force at the top which helped Manhattan so dominate in the second half of the regular season.
Two of last year's All Stars were also very close to making it in IM Levon Altounian (ARZ) (4.5 / 6, 2690 Performance) and IM Priyadharshan Kannappan (STL) (4.5 / 6, 2676 Performance). Both also would have been deserving based on their stats, but again Board Two simply had so many strong candidates that several excellent showings weren't quite enough to make it this time. Even so, to be an All Star in 2012 and nearly make it again in 2013 is extremely impressive, the sort of consistency that is rare to find in the USCL and certainly bodes well for their teams' chances as long as they are a part of the effort.
Stay tuned as we will announce the All Stars for the other two boards in the upcoming days!