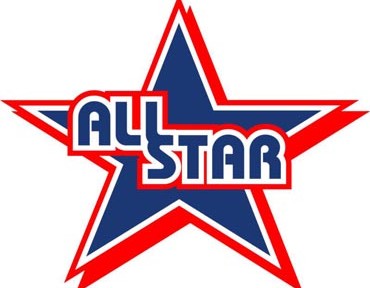 Board One was by far the easiest of the boards to determine the winners for this season with three candidates standing quite a bit above their competitors and in a very natural order.
We have again determined the All Star Teams for each of the four boards.
The bonus awarded to each All Star Team Member is $300 for each member of the first team the second team $200, and third team $100.
The criteria used to determine these All Stars are a combination (in no particular order) of the below factors (recall also that these decisions do include Playoff Performances unlike the League MVP Award):
1. Win Percentage
2. Total Number of Games (with a four game minimum to be eligible)
3. Performance Rating
4. Rating; if a player is lower rated and does well, this leaves extra rating points for the team to use on the other boards and could be very important to a team's success.
5. Clutch Factor: Did this player come through in crucial situations?
6. Replaceable Factor; do we think that the player's team would have greatly suffered if that player wasn't on the team?
7. Did the candidate take a draw for the team when they were likely to win? Did they lose a game they could have easily drawn because the team situation dictated it?
8. Head to Head results versus other candidates
9. Total Number of Blacks
10. Luck factor; did you win because you generally played well or because your opponent made some colossal blunders/oversights?
11. Postseason; did the player's team make the playoffs, making the player's performance more important?
————————————————————————————————————————————————————————————————————–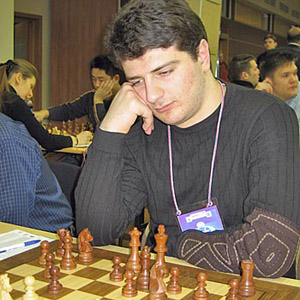 1st Team:
GM Zviad Izoria (MAN)
This was not a difficult choice as scoring an incredible 7.0/8 on the top board – naturally while facing an extremely difficult set of opponents made his season one which is almost unrivalled in USCL History.
With him having such an incredible season, it isn't difficult to see how the Manhattan team was such a dominating squad in the second half of the regular season, winning their last five matches there, several of them by a large margin.
While it's unfortunate that he wound up being unavailable for the very important Quarterfinals Match to try to lead his team to greater heights, perhaps even the League Championship, one can be sure that should he return next season that the Applesauce will be a tremendous force to be reckoned with.
Record: 7.0 / 8 (88%)
Performance Rating: 2902
————————————————————————————————————————————————————————————————————–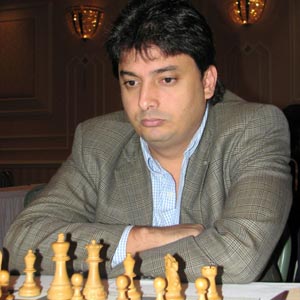 2nd Team:
GM Julio Becerra (MIA)
Another very easy choice as having a fantastic score while playing every single match for his team made the perennial star a worthy candidate for the top All Star position – a placing he likely would have taken in most years if not for GM Izoria's utterly incredible record.
But whether he wound up as the first or second All Star, there can be no question that the long awaited first League Championship for Miami is the real prize that he and the other Sharks really sought, with his great season obviously being a huge key towards that finally happening.
As someone who has faced the toughest players in the League for a now whopping nine seasons, one can only marvel looking at his overall results and wonder how he can continue to be such a consistently strong performer year after year. But one can be fairly certain that if he can continue that 2013 will not be the Sharks' only Championship.
Record: 9.5 / 13 (73%)
Performance Rating: 2761
———————————————————————————————————————————————————————————————————————————————————————–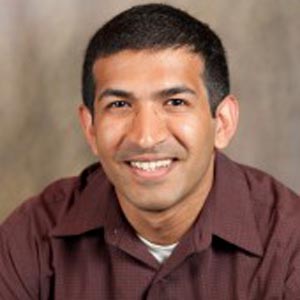 3rd Team:
GM Vinay Bhat (SF)
Another very easy decision as he scored an impressive undefeated plus three score, also playing against a very tough set of opponents. While his strong season might not have had quite the wow factor of either of the top two stars, there can be no question that his performance was a big reason for the Mechanics' return to prominence as they convincingly captured the Pacific Division.
As someone who was one of the most dominant players in League History in his early years, one might have thought his general retirement from active play would put an end to his All Star years in the USCL, but he showed quite the opposite this year, in fact moving up from being a twice Board Two Star to now being a Board One star.
The Mechanics never seem to have a shortage of young up and coming talents to man their lower boards, and with him and GM Naroditsky both holding down the top two boards so admirably, it seems certain that San Francisco will be a force for many years to come.
Record: 5.5 / 8 (69%)
Performance Rating: 2720
———————————————————————————————————————————————————————————————————————————————————————–
Other Candidates:
As mentioned, the three candidates above were clearly the choices in our mind for the spots, and it's not surprising given how strongly each of them performed that their collective effort made it very difficult for the other Board One players to even be in contention. IM Georgi Orlov (SEA) (3.0 / 4, 2780 Performance) certainly had a strong season, but didn't play nearly enough to get serious consideration compared to the three stars.
Stay tuned as we will announce the All Stars for the other boards in the upcoming days!